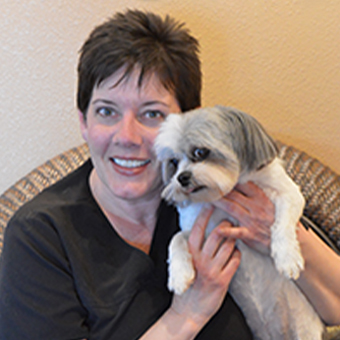 Dr. Davison
Dr. Debra Davison was born and raised in the San Francisco Bay Area. She received her undergraduate degrees at California State University-Chico in Economics and History. She has lived in Colorado for the past 15 years. She is a 2008 graduate from Colorado State University's Veterinary School where she also received her Master's in Cell and Molecular Biology in 2007.
Her master's focused on stem cell research and its application in cancer treatment. She entered private practice working in Longmont, CO. She then joined South Mesa in January of 2014 to do both general practices and to help with reproduction services. While she enjoys all aspects of veterinary medicine she is drawn to reproduction, surgery, oncology, and internal medicine.
Dr. Davison lives in Fort Collins with her husband, child, three dogs, and two gerbils.