Overnight Cat & Dog Boarding in Fort Collins
Leaving your pet behind when you are out of town can be incredibly stressful. Our pet boarding facility features all the amenities that your pet can enjoy while they wait for your return.
From sizable kennels and personal indoor space to one and two-bedroom cat condos, your furry friends will enjoy every moment of their stay with us.
Reservations are required for all boarding stays. Please call our office to book your pet's stay today! Our hours are set to ensure "quiet time" for the kennel, creating a calm environment for your pet.
Drop Off and Pick up Times
Mon - Saturday:  8:00 am - 11:00 am and 3:00 - 5:30 pm
Sun: 9:00 am - 11:00 am and 3:00 pm - 5:00 pm (by appointment only)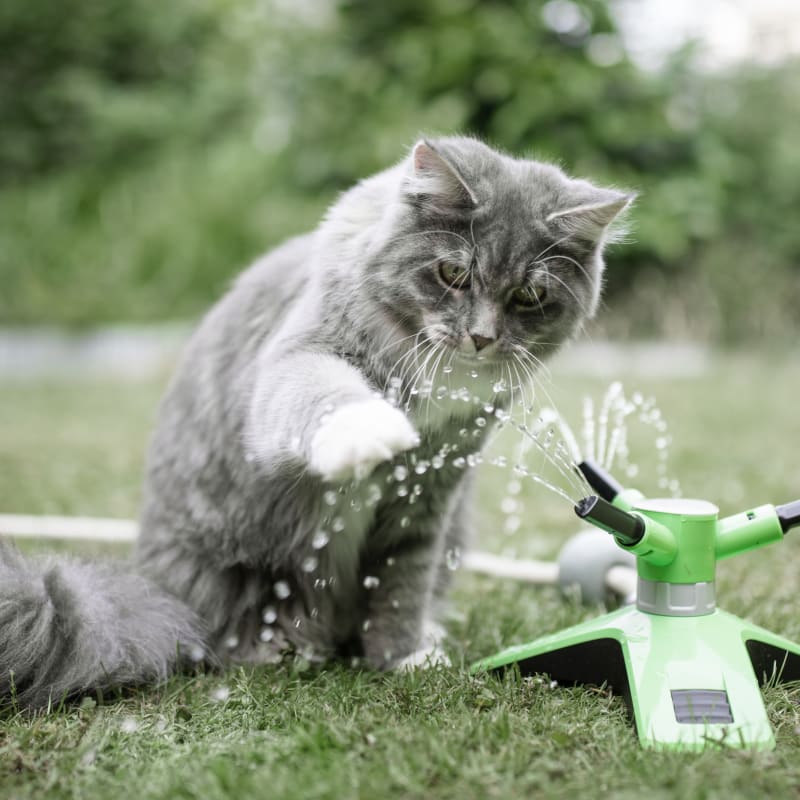 Dog Boarding
We offer a variety of boarding options, as well as supplementary services, to create a custom boarding experience that works for both you and your dog.
All Pups Welcome
Suitable for fun-loving pups who like a little excitement in life! With a variety of kennel sizes to accommodate the tiniest Chihuahua or the largest Great Dane, single dogs or families can enjoy this traditional, recently updated facility.
Spacious Kennels
Each dog or family will have a personal indoor space complete with 24/7 bedding and water. During the day, there is open access to the attached outdoor covered patio to potty, lay in the sun, or visit the neighbors through the fence.
Daily Care & Amenities
Every day ends with a wellness tuck-in to ensure a great night's sleep and a comfortable stay.  Please see our list of additional amenities to make your dog's stay the best yet!
Small Dog Paradise
Suitable for small breed dogs and young puppies who crave luxury accommodations while away from home. These second-story suites boast tiled walls and windowed doors to make spying on a neighbor or watching meal prep a breeze.
Our base boarding fee includes 4 outside potty times and nightly wellness tuck-ins.
Warm, Cozy Climate
Speaking of breeze, did we mention the garage doors that can be opened to let the warm Colorado sunshine in on a nice day? With a nice comfortable cot to snuggle on and spacious outdoor and indoor spaces to play with friends, dogs, or humans, the suites are sure to make your small dog enjoy staying with us.
Nightly Tuck-ins
And to wrap up an eventful day, a wellness tuck-in occurs every night to ensure a great night's sleep and comfortable stay. 
*Be sure to ask what our special requirements are for puppies under the age of 16 weeks​
Special Accommodations
Reserved for pets with medical needs ONLY, including those with diabetes.
Our base boarding fee includes 4 outside potty times, extra attention from staff, and nightly wellness tuck-ins.
The boarding level and cost will be based on your pet's needs and medical requirements.
Additional Services
During your dog's stay with us, we can offer them special accommodations to make their time here more enjoyable and leave here looking and feeling their best. Here are the special services your dog can enjoy:
Treat Time - Kong toy filled with your choice of wet food or peanut butter.
Let's Play Fetch - Supervised playtime in our spacious fenced, grassy yards.
Play and Stay - Your dog can enjoy their regular day(s) of daycare with friends while they're staying in boarding overnight. Limited to CURRENT daycare clients ONLY.
Nail Trim - Keeping your dog's nails trimmed will save your floors and their joints.
Boarding Bath - Includes nail trim. Based on coat and temperament; heavily shedding/matted dogs are ineligible.
*We require at least one playtime per 7 days of boarding
Cat Boarding
Different cats have different needs. Choose a combination of boarding and supplementary services below that will best suit your unique feline companion. 
Privacy For Single Kitties
Suitable for a single cat with an eye for privacy and modern style.
Comfortable Accommodations
This spacious one-bedroom, one-bath condo comes with 24/7 water and bedding, daily maid service, and room service up to three times a day.
A View They Will Love
Your cat will love to lay in the sun as it shines into the living room which includes a shelf for a better view of the neighbors.
Getting Ready For Bed
Every day ends with a wellness tuck-in to ensure a great night's sleep and a comfortable stay.
A shared Apartment
Suitable for families of up to 3 cats who like to spend time with one another but also love time to kick back and relax in a private area.
Spacious Condos
This two-bedroom, two-bath condo boasts the same amenities as our Studio. The two living rooms include shelves for ample pouncing, leaping, and napping with or without other members of the family.
Bed Time Ritual
Every day ends with a wellness tuck-in to ensure a great night's sleep and a comfortable stay.
Additional Services
If your cat is staying with us for a few days or even just for the night, we can help make their stay even more enjoyable. You can choose from the following options to give your kitty a boarding experience that goes above and beyond.
Treat Time - Gourmet canned food
Catnip - A generous sprinkle of catnip for your cat's enjoyment
Nail Trim - Cats can be destructive, keeping their nails trimmed will save your furniture and save you from scratches.
Brushing - You cat will look and feel their best after a thorough brushing.
Online Check In Forms
Fill out the following forms (as required) ahead of your pet's boarding stay. Forms can be filled out online.
Pet Boarding Requirements
Please review the following boarding requirements to prepare for your pet's stay.
Pet Boarding Checklist
Reservations are required for boarding. Contact us to reserve a spot for your pet.
 Verify that all necessary vaccinations are up to date (Rabies, DHPP, and 6-month Bordetella) – vaccinations may be updated while boarding. Have copies of veterinary proof of updated vaccinations if your pet is not a South Mesa client.
Communicate any health, medical or behavioral concerns with your pet prior to dropping off to board. Certain medical conditions may require a pre-boarding exam and may require your pet to board in special needs – give us the heads up so we can provide appropriate care.
Pack dog food in sealable waterproof containers (No paper bags of food please!)
All medications must come in the original prescription bottle with a veterinary label and instructions. Label needs to provide accurate dosing instructions.
Pack dog bed (optional–we have blankies!). The bed must be washable and fit into a standard machine. Remember that beds may be destroyed by your pet while boarding.
Pack personal effects: toys, treats, etc. Toys may be destroyed while boarding…. Avoid bringing toys with sentimental value if it will be a problem if they don't return home.