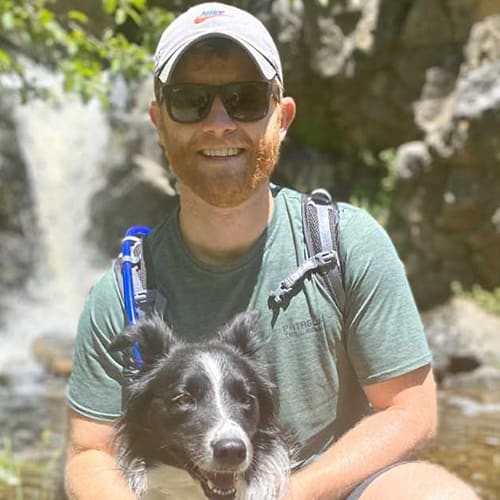 Dr. Brownlee
Dr. Brownlee focuses on soft tissue surgeries (including spay/neuter, mass removal, laceration repair, and abdominal surgery) and emergency medicine. He received his doctorate of veterinary medicine at Washington State University during which time he also studied pathology at John Hopkins University.
Choosing between twin passions of research and medicine, Dr. Brownlee pursued a career as a small animal veterinarian at a non-profit clinic serving low income communities in hometown Boise, Idaho. He moved to Fort Collins in spring of 2023 and joined the amazing team at South Mesa.
In his free time Dr. Brownlee enjoys hiking with his two dogs, mountain biking, golfing, and caring for the many animals he adopted while working for an animal shelter.