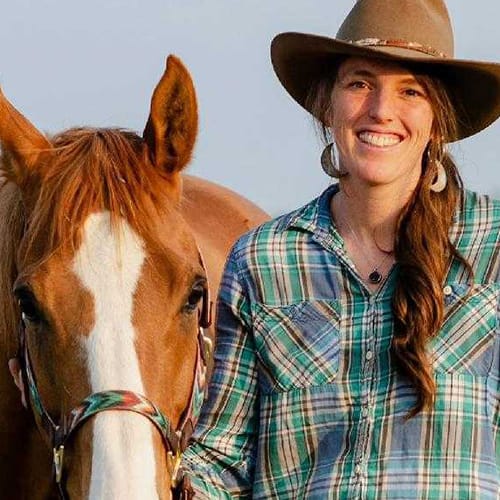 Dr. Mooney
Dr. Mooney grew up in Littleton, Colorado with 5 horses, 2 miniature horses, 3 dogs, 4 cats, 3 cockatiels, myriad chickens and ducks, and a bunny named Thumper. As a young adult, she worked as a ranch hand in Chihuahua, Mexico, a ski instructor in Telluride, attended Evergreen State College in Olympia, Washington and practiced as a certified massage therapist for 3 years. Dr. Mooney completed her undergraduate degree at Colorado State University in Equine Science.
During veterinary school, Dr. Mooney became certified through the Canine Rehab Institute as a Veterinary Acupuncture Therapist (VAT) for small animals. Since graduating with her DVM, she has also become certified in large animal acupuncture through CuraCore's Medical Acupuncture for Veterinarians program.
Dr. Mooney has a strong belief in the power of the body to heal itself when given the proper resources, and utilizes an integrative wellness philosophy for herself and her own pets and family, including the use of herbs, excellent nutrition, and manual therapies such as acupuncture, massage, and cold laser therapy. She also recognizes the power of a proper diagnosis and finding the root cause of an ailment.
As a practitioner, she strives for great client communication and education, and appreciates a multi-modal approach leaning on nutrition, manual therapies, and traditional western medicine to maximize patient care and comfort.
In her spare time, Dr. Mooney enjoys hanging with her husband and 3 children and their horse, 2 dogs, and 3 cats. She also loves climbing, skiing, dancing, eating peaches, yoga and breathwork, and celebrating all the wonders of the world.